IMAGINE IT. TRAVEL. LIVE IT.
LET US BRING YOUR IMAGINATION TO LIFE.
Coast 2 Coast Travel Inc. is a full-service travel agency based in the District of Columbia. Founded in 2006 by the President/CEO Karen Bennett, it is a minority-owned (African-American), woman-owned business that provides cutting-edge travel services to individuals, groups, and organizations. We handle the planning aspect of your event, so you can focus on achieving your goals.
We pride ourselves to successfully plan domestic and international travel for events and conferences, regardless of destination and number of attendees. Over the years, we have served over 2,000 clients by assisting them with their travel and event arrangements. We delight in superior quality services and performance with attention to detail.
We commit to deliver phenomenal service to all our clients. We serve you to your satisfaction and with a smile. Our knowledge of local and international travel provides a value-added experience that meets your travel needs and preferences. We deliver extraordinary vacation inspiration, unforgettable travel experiences, and indelible memories.
OUR MISSION
We believe in delivering a travel experience that brings your imagination to life. You deserve it.
We delight in your peace of mind as you enjoy the journey to your preferred destination.
Whether an active getaway or a quiet, relaxing retreat, you can count on us to exceed your expectations.
We focus on creating the perfect trip to make you happy. We deliberately craft our services to inspire you to travel your way, your style.
A family vacation is more than a trip. While you may capture and frame some moments, the most exciting ones are in the stories you repeatedly share with your loved ones. We provide the perfect getaway for your entire family so that you can spend your time creating beautiful memories.
Are you looking for a domestic or international family vacation? Would you prefer a Caribbean cruise? Are you interested in a luxury trip to a specialty destination? Whatever your fancy or budget, Coast 2 Coast Travel Inc. will deliver a magnificent travel experience.
We offer vacation packages that provide multigenerational fun, so no one is left out. A trip to a fast-paced city, luxurious camping in serene mountains, a beach holiday, a fun-filled day at an amusement park, name it, you get it. Think of tours, rental cars, chauffeur services, cruises, flight arrangements, accommodations, and all the in-betweens. We make it convenient for you.
You can sample the culture, food, history, or adventures that the destination offers. We get you to breathtaking beaches, snow-capped peaks, deep valleys, thick forests, deserts, and savannas. Our travel experts anticipate your needs and plan every detail while you explore the world seamlessly.
Planning group travel can be overwhelming due to the amount of coordination required. At Coast 2 Coast Travel Inc., we take over the planning and make the process easy for you. Our group planners have extensive experience in organizing local and international group travel. We plan unique, interactive, and innovative group itineraries for varying categories of clients and interests, including:
Family reunions
Mission groups
Church groups
Escorted tours
Youth and senior groups
Singles and couples groups.
No group is too unusual, too small or too big for us. We serve all group sizes and cater to special interests that the group may have. We also make special arrangements for travelers with disabilities. We customize the tour to fit your budget size and accommodate the specific interests and needs of the group. We will help you maximize the opportunity to impress other group members.
A vacation is an incredible way to reward or motivate your employees. Nothing comes close to combining business and pleasure at an amazing travel destination. With the right travel partner, you can reap the benefits of both worlds with minimal effort.
Are you planning VIP executive travel, a business retreat, incentive travel to reward your team for hard work, or a combined package? Coast 2 Coast Travel Inc. will create an exciting experience that will leave you and your team refreshed. Whether you are holding a business meeting or looking for exciting team activities, we will craft the perfect package for you.
You can hold your executive business meetings in an exotic resort or choose a team hike on picturesque mountains. If you prefer to relax in an exclusive resort or take leisurely rides through historic cities, we have custom group packages for your ideal getaway. We will customize your itinerary to make your trip extraordinary.
Our travel management solutions allow you to access your booking engine and reporting analytics. With the detailed data, you can identify underperforming areas in your business and make strategic decisions. Our innovative business travel ideas will blow away your business partners and employees.
Coast 2 Coast Travel Inc. is familiar with managing travel for employees in both uniformed and civilian government agencies. We recognize your need for a travel service provider that understands the uniqueness attached to serving the government. We support government travel policies and maximize your experience of traveling on government assignments.
Our solo and group travel packages align with the government guidelines. We provide all the information you need to plan and execute your travel. As the traveler, you choose the option that makes the most sense for your official travel. We support you before and during your trip to make it easy and more productive. We provide options that help you make smart decisions to maximize your bottom line.
Coast 2 Coast Travel Inc. serves local, state, and federal government sectors. We offer purchase card and purchase order transactions, online booking tools, and real-time itinerary updates via mobile app. We customize our travel management solutions to your organization's needs and travel policies.
Click here to view our capability statement.
Education comes to life beyond the classroom. It unlocks new potential for you to explore infinite possibilities. Are you studying a unit in ancient history or learning a new language? Are you into art? Why read books when you can live them?
We offer customized educational retreats and class trips and plan study abroad trips and tourism for students in all disciplines. Our compelling itineraries offer unlimited exposure for experiential learning. We use our connections to negotiate the best conditions and rates for you. We save you time, stress, and money while delivering a tour that meets your needs.
We craft trips that fit your university and athletic travel needs within the university guidelines and enable you to achieve your goals. We plan athletic team travel to boost your skills and gain new experiences from challenging new opponents.
Additionally, we provide escorted tours to seamlessly guide you through planning, immigration, transits, and changing time zones. We manage the tricky parts while you enjoy freedom, independence, and peace of mind. At Coast 2 Coast Travel Inc., our negotiating power enables us to design quality packages that fit your student traveler's budget.
Destination Weddings & Honeymoons
Your wedding is a once-in-a-lifetime event that you should enjoy fully. We lift the burden of planning a destination wedding off your shoulders so that you can concentrate on your big day. You choose the destination, the venue, the menu, and the flowers; we plan the party. You invite the guests; we handle the travel arrangements to the last detail.
We have packages to exotic destinations and luxurious resorts to make that day extra special. With our attention to detail and thoughtful planning, we will deliver a wedding that your guests will talk about for years. Do you wish for a barefoot ceremony on a white sandy beach? Are you thinking of a castle in the background? You imagine it. We plan it.
After the wedding there comes the honeymoon. We will help you fan your passion with an intimate escape to a private island or a romantic city. We specialize in planning your preferred getaway within your budget.
We make the planning process fun, simple, and stress-free to give you a magical honeymoon. The destination matters, but the details are crucial. You can trust Coast 2 Coast Travel Inc. to deliver a unique honeymoon that matches your style.
Any successful event requires meticulous planning. Enjoy professional conference planning for businesses, universities, schools, and government entities. The expert meeting and event planners at Coast 2 Coast Travel Inc. also plan trade shows and various other events for all types of organizations.
We manage the details, take over the planning process, and deliver your event goals. Our team specializes in pre-event planning and on-site coordination. We find the right amenities, rates, and incentives to keep your meetings and events a notch above the others.
Coast 2 Coast Travel Inc. is your creative and dependable partner in event planning, regardless of location or size. We offer comprehensive event logistics, including participation registration, room block management, chartered transportation, food and beverage arrangements, and audio-visual implementation. Depending on your needs and the extent of support you require, we can plan from venue sourcing to the last detail.
Our vast experience in planning diverse events gives us an edge in customizing a unique event for you. Our spectacular presentation, attention to detail, and delightful service will impress your guests. We deliver the ultimate, seamless event, saving you time and worry.
Whatever your vision, we use our expertise to execute it!
"Thank you again for all of your advice, humor, candidness, support, and professionalism. We are so excited about our Vegas Vacation!!!!!"
- Charon V.W. Hines
"Thank you so much for your kindness. Because of you we were able to do a well deserving get away to Boston during the summer."
- Doris E Payne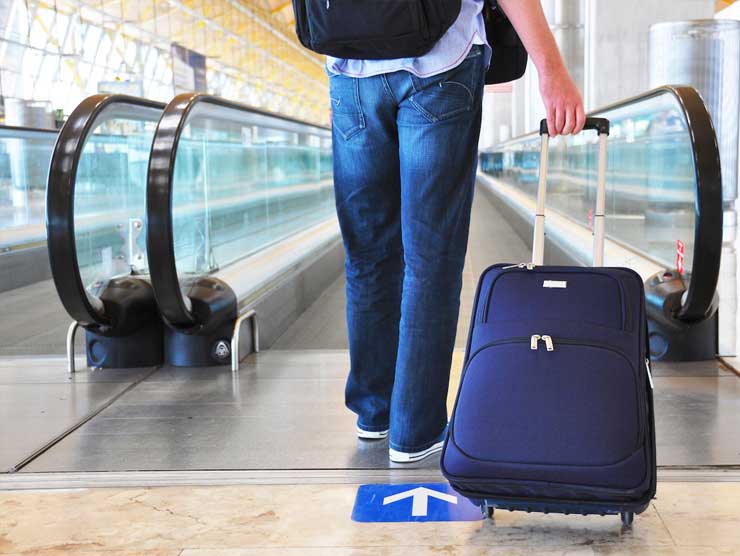 Why is travel insurance so important?
In today's changing travel environment, it's important to protect your travel investment so you can relax and enjoy your trip. Unforeseen events such as flight delays, baggage loss or even a sudden sickness or injury could impact your travel plans. For your convenience, we offer a Travelex Insurance Services protection plan to help protect you and your travel investment against the unexpected. For more information on the available plans click here or contact Travelex Insurance 800-228-9792 and reference location number 51-0054.
The product descriptions provided here are only brief summaries and may be changed without notice. The full coverage terms and details, including limitations and exclusions, are contained in the insurance policy. Travelex Insurance Services, Inc CA Agency License #0D10209. Travel Insurance is underwritten by Berkshire Hathaway Specialty Insurance Company, NAIC #22276. V94
Thank you for thinking about us for your upcoming travel plans. We are excited about planning with you. Feel free to fill out the form if you have questions or need to inquire more about our services. We will respond shortly. The form will help us create a relaxing and exciting travel experience for you.
We also invite you to leave your information for occasional updates about new deals, events, and trips. We assure you that we offer 24/7 emergency support services to our travelers. This service is available for all clients who contact us outside of normal business hours.